Transforming 200 Schools Into Smart Schools For Tribal Communities In J&K: LG
25 November, 2021, By

Cross Town News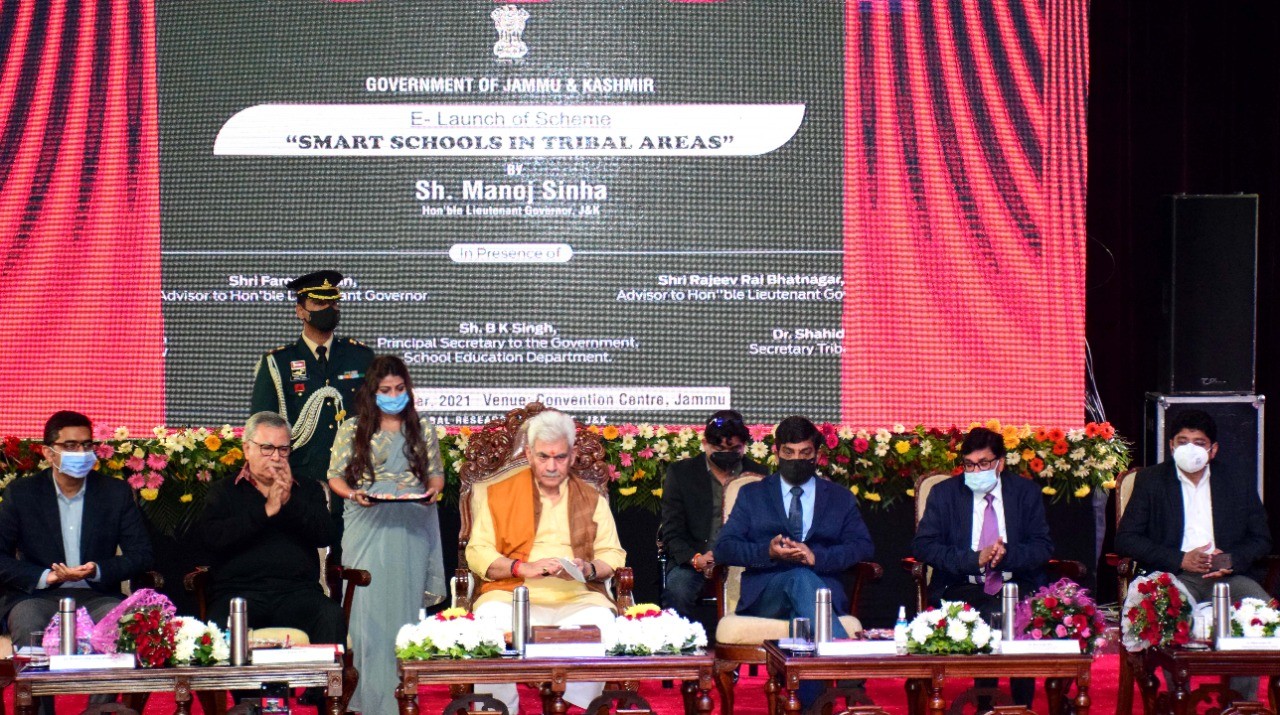 JAMMU, Nov 25: Lieutenant Governor Jammu and Kashmir Manoj Sinha on thursday said transforming 200 schools into Smart Schools for Tribal communities in J&K
LG said "Today dedicated UT Govt's historic initiative of transforming 200 schools into Smart Schools for Tribal communities.
Govt has taken another major decision to provide scholarships to 21000 children of Gaddi,Sippy,Dard,Sheena communities who were deprived of same for last 3 decades.
Members of the Tribal communities, PRI representatives, people associated with voluntary organizations to be involved in the management of Smart Schools so that these schools could perform the role of changemakers in our society.
The ambitious project of modernization of 200 schools costing Rs 40 cr will be completed in two phases. The work of modernization of 100 schools will be completed in the first phase by March 2022 and another 100 schools by December 2022."
Chief Secretary Arun Mehta , Advisor Farooq Khan, Divisional Commissioner Jammu Raghav Langer , Secretary Tribal Affairs Shahid Iqbal and other Senior Officers were present on the occassion.