LG Manoj Sinha Hands Over Individual/Community Rights Certificates
13 September, 2021, By

Cross Town News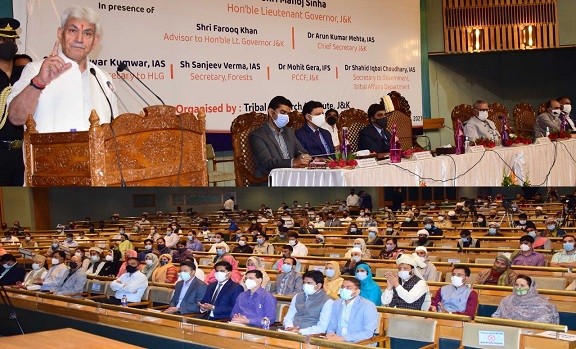 Srinagar, Sep 13: Lieutenant Govenor Jammu and Kassmir Manoj Sinha handed over individual & community rights certificates to the beneficiaries of Gujjar-Bakerwal, Gaddi-Sippi communities under the Forest Rights Act,2006.
LG said "J&K Government vigorously pursued the ideals of Hon'ble PM Shri Narendra Modi Ji & with full sincerity, we are marching ahead to vest due rights to the Tribal community.
Many more such decisions are being taken to create a new just social order for our Tribal brothers & sisters. I want to assure that the UT administration is continuously working at different levels to safeguard Tribals' rights. In the areas where community rights are being given, an amount of Rs 10 crore will be provided immediately for the development of infrastructure in those areas. Forests and tribals have co-existed for generations.
Empowering the tribal community through Forest Rights Act will certainly change the condition of their lives. They will become self-reliant with access to resources for their development.
As we embark on this new journey, I urge my Tribal brothers & sisters in Jammu Kashmir to also fulfill their responsibility to protect the wildlife, protect the forests like a member of their family and maintain the biodiversity."