Khalid Jehangir Reviews Activities Of JKSSB
21 July, 2021, By

Cross Town News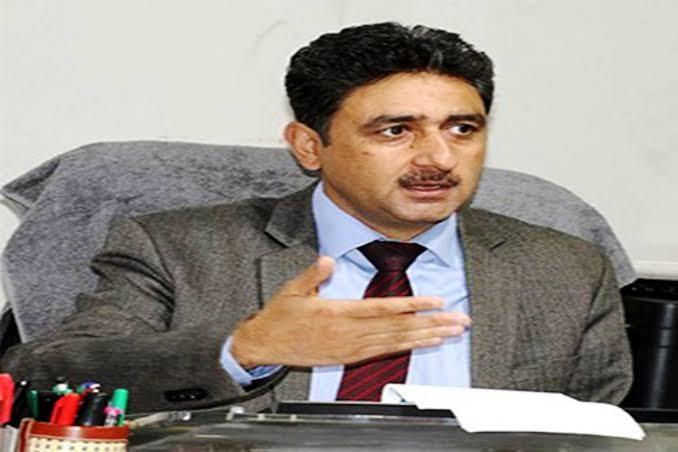 Jammu, July 19: A review meeting on functioning of The J&K ServicesSelection Board (JKSSB) was held under the Chairmanship of Mr. Khalid Jahangir, KAS , Chairman, J&K Service Selection Board in his office chamber, during which the progress on various ongoing activities and important assignments of the different sections of the Board were discussed. During the meeting, various issues were discussed which included, schedules for the forthcoming Examinations; speedy disposal of ongoing selection process under PM package for Migrant and Non Migrant Kashmiri Pandits, Assistant Information Officer post and Class IV posts;Implementation of e-office; tendering regarding empanelment of Agency for conducting OMR examination and Physical Standards/Endurance Test; and status of Advertisement Notifications pertaining to various posts received from the Indenting Departments.
During the meeting Chairman Services Selection Board examined various Agenda Items relating to scanning of office records for implementation of e-office, installation of internet connection for operationalization of e-office ; procurement of furniture ;procurement of VC Equipment; proposal of upgradationof official website; development of software for Indent/RequisitionManagement System; planning of written examinations for posts ofJunior Assistants and Junior scale Stenographers; planning of written examination in respect of other posts; timely disposable of the representations received relating to various examinations;tendering regarding empanelment of Agency for conducting OMR examination and Physical Standards/Endurance Test; Selection Lists of posts under PM package for Migrant and Non Migrant Kashmiri Pandits ; Advertisement Notifications issued so far and selection process of Assistant Information Officers. After due deliberation certain directions were issued for better implementation, execution and disposal of work in time bound work.
Chairman impressed upon the officers/officials of the Board to work with utmost sincerity, zeal and dedication. He also exhorted the officers/ officials of the Services Selection Board to contribute towards the objectives of ensuring highest degree of transparency and integrity in the selection processes being undertaken under Accelerated Recruitment Programme, adding that recruitment is a sensitive process which warrants exemplary conduct on the part of every functionary working in the Board. He maintained that efforts to enhance credibility and reputation of the Board by completing selections in a transparent and time bound manner despite difficulties posed by COVID- 19 pandemic will be continued tirelessly.
He also viewed seriously occurrence of delay in disposal in some cases of withheld recommendations and called upon all concerned to furnish latest status of pending cases in one week so that their time bound disposal is ensured. The Chairman also stressed upon the Law Officers of the Board to follow the court cases regularly and persistently, and take all necessary steps for effectively defending actions/decisions of the Board.
The meeting was attended by Mr.Ashok Kumar, KAS, Controller of Examinations; Mr. Jang Bahadur, Special Secretary (Law); Mr Sachin Jamwal ,KAS, Secretary; Mr.Suhail Muzzafar, Additional Secretary (Law); Deputy Secretary, Vinay Khosla,KAS; Mr.Hilal Ahmad, KAS, Under Secretary ,Ms. Mamta Rajput, KAS, Administrative Officer, Jammu; Mr.Kashif Altaf Bhat, KAS; MrHarjinder Singh; Mr Tej Krishan Dhar (Under Secretaries) and Mr.Sanjay Gupta, Accounts Officer and other officers and officials of JKSSB.