CCI Jammu Team Call On DivCom; Raghav Assures Favourable Decisions For Businesses
10 June, 2021, By

Cross Town News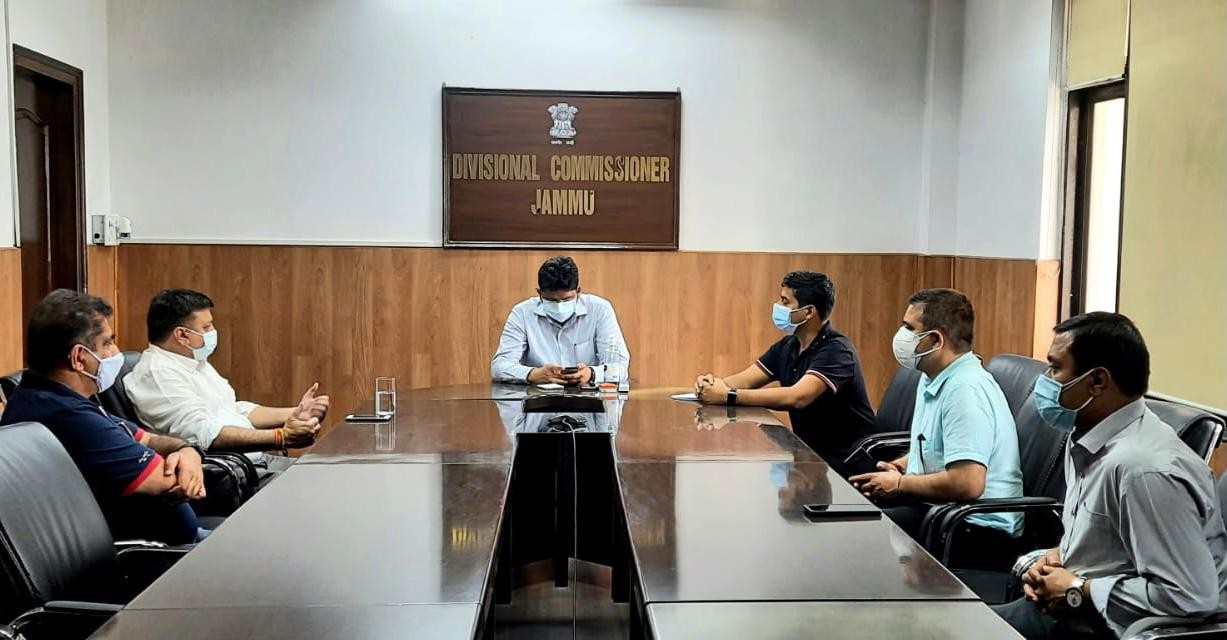 Jammu, June 10: Chamber of Commerce and Industries (CCI) Jammu on Thursday appealed to the J and K UT government for completely unlocking Jammu and restoring normal business activity as the COVID-19 cases have been receded considerably.
President CCI Arun Gupta along with entire Chamber Team called on Divisional Commissioner Dr Raghav Langer and urged to restore normalcy in Jammu as soon as possible to rejuvenate business activity which was snarled after the imposition of corona curfew in wake of second wave of COVID-19.
The CCI Team told the Div Com that the business community of the region is passing through the worst ever time of their entire life due to extreme financial crunch faced on account of continuous lockdowns and prevailing uncertainty. The Chamber said that to save the businessmen of Jammu there is dire need that the partial lockdown which is in force these days should be lifted henceforth so that the trading fraternity picks up the pieces and once again start their life bit by bit.
After hearing patiently the plight of CCI members, the Divisional Commissioner Jammu assured to take up the matter with higher up for early redressal. He said that government understands the problems of the traders and other stakeholders but a tradeoff has to be made to keep a balance between the business and the disease spread. He however, assured favourable outcome of the meeting with the traders' apex body.