CTP Not Complying Govt Orders On Zonal Plans;Public Expect New VC JDA To Act On This Also
08 April, 2021, By

Cross Town News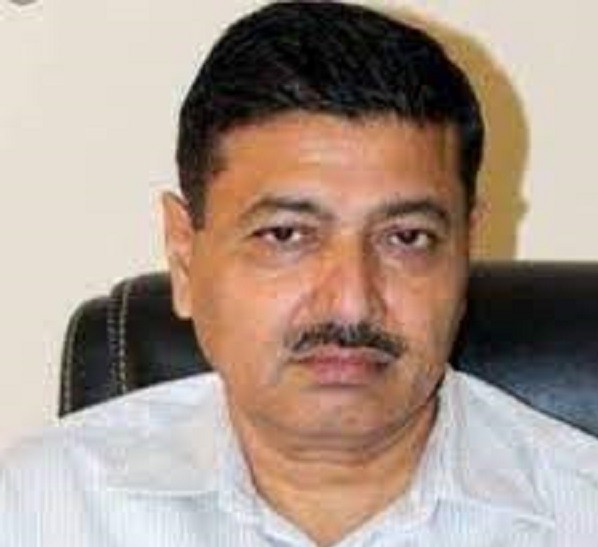 Rajesh Gupta
Jammu, April 07: After new VC JDA, Rohit Khajuria , sought details on various guidelines and pending file to set tone in JDA , general public now expect action over the issue of Zonal plans.
Once upon a time Master Plan of 2032 was issued vide SRO No. 90 dated: 3rd March, 2017 & it was the duty of CTP/STP simultaneously go for framing Zonal Plan for specifying proper land use in particular areas as per clear cut instructions issued in J&K Development Act but the STP/CTP, what so ever till date did not bother to frame the Zonal Plans.
Now, it is big question on CTPs working that without framing Zonal Plans since lapse of 4 years, how he is himself deciding the land use in the particular area, which is a matter of high level enquiry against him for intentional deriliction of duties & violation of Govt instructions issued in J&K Development Act.
Pertinent to mention here that the boss STP or CTP had himself in Govt's Grievance cell agreed that " Obviously , Zonal Plan is must for more detailing" but despite a lapse of four years after issuance of Master Plan-2032 on 3rd March, 2017, how is he deciding the issues of land use on his own?
Pertinent to mention here that in page No. 92 of Master Plan in para 2, it has been mentioned that "Additional requirement will tentavily involve 103 villages after the verification from Revenue Department" but he had done, if done how with out framing Zonal Plans, he will decide regarding land use in those areas?
Pertinent to mention here that THE JAMMU AND KASHMIR DEVELOPMENT ACT,1970 ACT NO. XIX OF 1970 clearly reads in CHAPTER -III as:-
MASTER PLAN AND ZONAL DEVELOPMENT PLANS
7. Civic survey and master plan for the area :-
1) An Authority shall, as such as may be, carry out a survey and prepare a master plan for the Local Area in for which it is constituted.
2) The master plan shall:- a) define the various zones into which the Local Area may be divided for the purposes of development and indicate the manner in which the land in each zone is proposed to be used (whether by the carrying out thereon of development or therwise) and the stages by which any such development shall be carried out; and b) serve as a basic pattern of frame-work within which the zonal development plans of the various zones of the Local Area may be prepared.
3) The master plan may provide for any other matter which is necessary for the proper development of the Local Area.
8. Zonal Development Plans :- 1) Simultaneously with the preparation of the master plan or as soon as may be thereafter the Authority shall proceed with preparation of a zonal development plan ( hereinafter referred to as the zonal plan ) for each of the zones into which a Local Area may be divided and shall propose a date or dates Form which development plan of each zone shall operate.
2) A zonal development plan may :-
a) contain a site-plan for the development of the zone and show the approximate locations and extents of land uses proposed in the zone for such things a public buildings and other public works and utilities, roads, housing recreation, industry, business, markets, schools hospitals and public and private open spaces and other categories of public and private uses;
b) specify the standards of population density and building density;
c) show every area in the zone which may in the opinion of the Authority, be required or declared for development or redevelopment; and
d) in particular, contain provisions regarding all or any of the following matters, namely;
i) the division of land/site into plots for the erection of buildings;
ii) the allotment or reservation of land for roads, open spaces, gardens, recreation grounds, schools, markets and other public purposes;
iii) the development of any area into a township or colony and the restrictions and conditions subject to which such development may be undertaken or carried out;
iv) the erection of building on any site and the restrictions and conditions in regard to the open spaces to be maintained in or around buildings and height and character of building;
v) the alignment of building of any site;
vi) the architectural features of the elevation or frontage of any building to be erected or any site;
vii) the number of residential buildings which may be erected on any plot or site;
viii) the amenities to be provided in relation to any site or buildings on such site whether before or after the erection of buildings and the person or authority by whom or at whose expense amenities are to be provided;
ix) the prohibitions or restrictions regarding erection of shops, workshops warehouse, or factories or buildings of a specified architectural feature or buildings designed for particular purposes in the locality;
x) the maintenance of wall, fences hedges or any other structural or architectural construction and the height at which they shall be maintained;
xi) the restrictions regarding the use of any site for purpose other than erection of buildings; and
xii) any other matter which is necessary for the proper development of the zone or any area thereof according to plan and for preventing building being erected haphazardly in such zone or area.