Workshop On Panch Sutras Of POSHAN Abhiyan Organized By DD ICDS Jammu /CDPO Bishnah
23 February, 2021, By

Cross Town News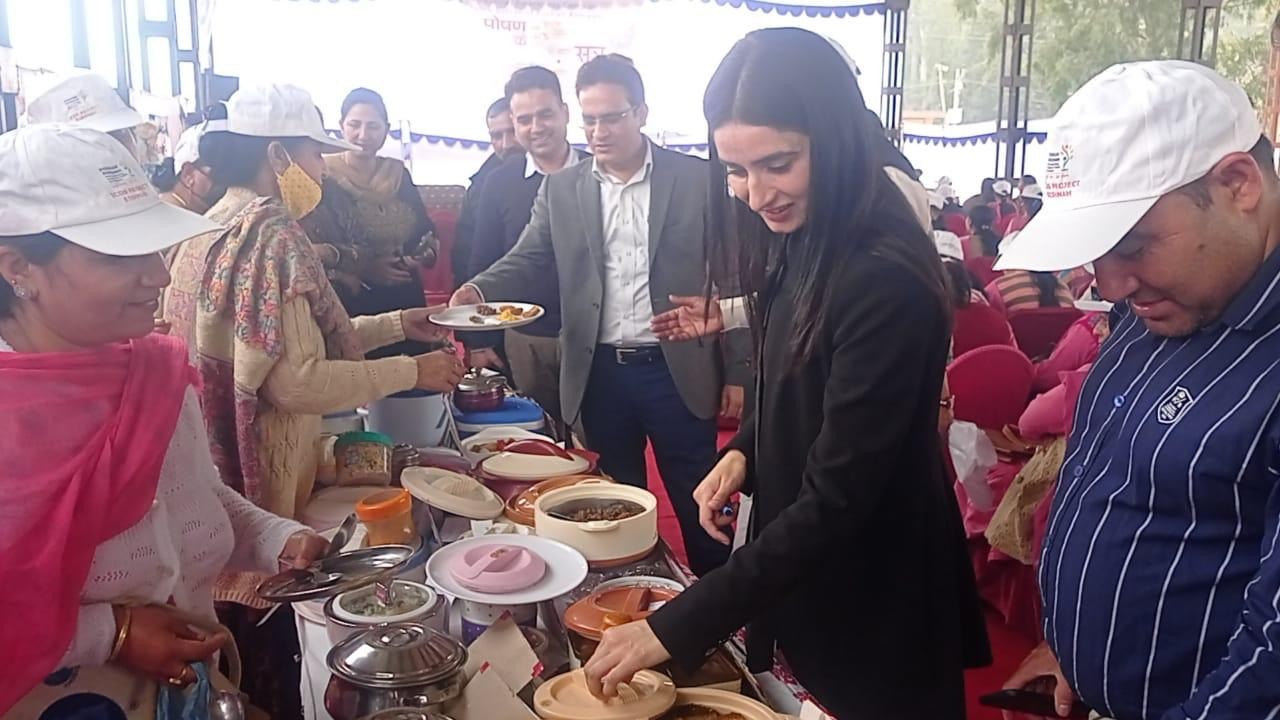 JAMMU, Feb 23: Workshop on Panch Sutras of POSHAN Abhiyan organized at Bishnah by Deputy Director ICDS Jammu in collaboration with CDPO Bishnah on Tuesday.
BDC Chairman Bishnah Surjeet kumar was Chief Guest,Cchairman Municipal Bishnah Rajan Sharma was guest of Honour and DPO Jammu Natasha Kalsotra was the chief patron of the function.
All Block officers were present on the occassion.
CDPO Bishnah Rashi Dutta KAS gave welcome address , presentation on first Golden 1000 days of a child was given by the Deputy Director ICDS Jammu, presentation on Anaemia was given by Dr. Rimpi, demonstration and display of local nutrition items was done by Principal MLTC Smt. Neha Gupta and demonstration officer Kewal Krishan.
A skit was organised by Rajesh Anjawi and a song on POSHAN by AWWS of ICDS Project Bishnah.

Various Stalls depicting various schemes were setup and upplementary Nutrition for the children was prepared on the spot and was presented in one of the stall by demonstration officer.

Stalls depicting POSHAN Vatika( Nutri Garden) and fresh vegetables with nutritional values were depicted and Low Cost home made nutrition foods were also shown by AWWs of Bishnah
On conclusion of function a POSHAN walk was also organised.
Workshop on Panch Sutras of POSHAN Abhiyan organized at Bishnah by DD ICDS Jammu /CDPO Bishnah