J&K: CS/Finance Secretary/ Law Secretary To Appear In Person, If Failed To File ATR
18 February, 2021, By

Cross Town News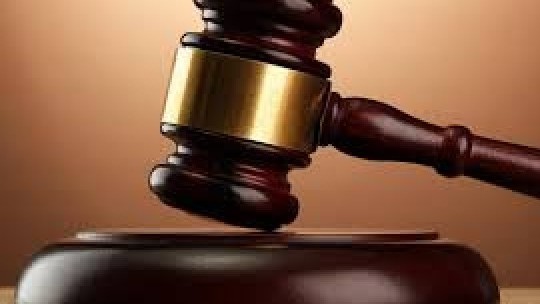 Jammu, Feb 17: In SWP No. 49 of 2011 c/w CPSW No. 612 of 2017 CPSW No. 750 of 2017 Surinder Singh and others, HON'BLE THE CHIEF JUSTICE HON'BLE MR. JUSTICE JAVED IQBAL WANI, JUDGE after hearing ordered as:-
1. A perusal of the record reveals that the basic purpose of filing this petition is for the implementation of the recommendations of Shetty Pay Commission w.e.f 01.04.2003 as has also been directed by the Supreme Court vide Judgment/Order dated 07.10.2009 passed in the writ petition India Judges' Association and others v. Union of India and others.
2. Sh. Pranav Kohli, learned Amicus Curiae has submitted an affidavit of Sh. Mangat Ram Parihar who is one of the Section Officers in the subordinate courts of the Union Territory of Jammu and Kashmir and has elaborately pinpointed the shortcomings in the implementation of the Shetty Commission recommendations.
3. A reading of the said affidavit would reveal that even the High Court/the Registrar General has not cared to take necessary steps to remove or to cure the deficiencies pointed out in the affidavit. At the same time State has also not taken any effective steps for the creation of posts and for the removal of other anomalies as referred to therein.
4. The court vide order dated 28.09.2020 has directed for incorporating the Chief Secretary, Sh. BVR Subrahmanyam ; Law Secretary, Sh. Achal Sethi; and Principal Secretary, Finance, Dr. Arun Kumar Mehta as respondents, probably in the proceedings for the contempt initiated for disobedience of the orders of the High Court passed in this petition from time to time.
5. However, neither the Registrar General nor the above officers have cared to file any further report before this Court after the said order or the filing of the affidavit by Sh. Pranav Kohli so as to come out with the case that the short comings pointed out have been removed and the report of the Shetty Commission has been implemented in full.
6. In view of the aforesaid facts and circumstances, in the interest of justice, as a last opportunity, we allow all these officers to respond to the affidavit dated 18.02.2020 of Sh. Mangat Ram Parihar filed by Amicus Curiae and to inform the court if any action so as to remove the shortcomings pointed out therein have been taken or the time within which they are proposed to be removed.
7. In case, such an action taken report is not filed within a period of one month from today, all the above officers would remain present before the court on the next date i.e. on 18th March 2021.