Kashmir Power Achievement: Machil Gets Electricity From Grid First Time Since 1947
14 September, 2020, By

Cross Town News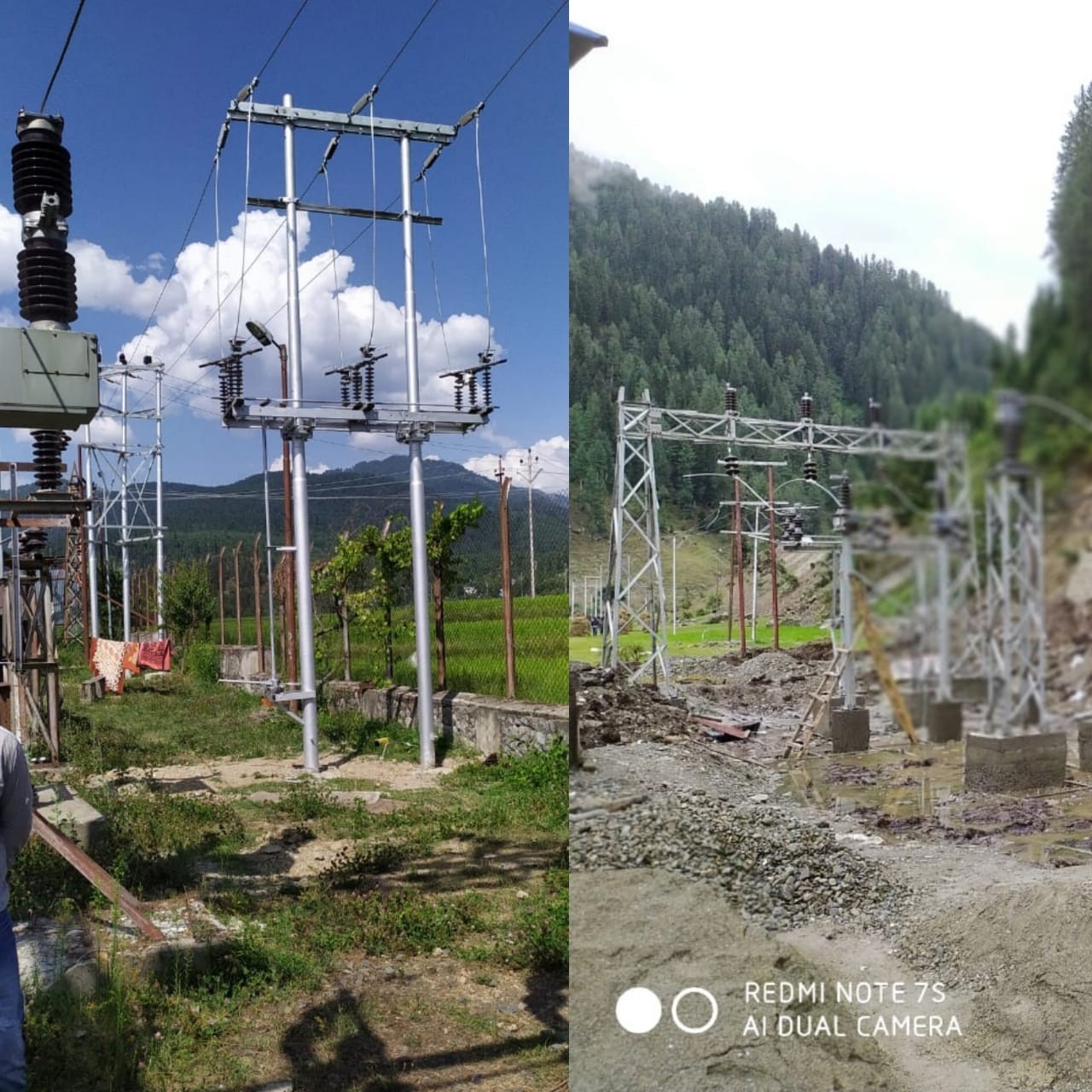 SRINAGAR, Sep 14: Kashmir Power Distribution Corporation Limited(KPDCL) has taken another big leap towards grid connectivity in Kupwara Electric division after providing grid power supply to the Keran sector a month ago for the first time since 1947. The Discom has now achieved grid connectivity for the Machil sector near Line of Control for the first time after 1947 by test charging 33kv Arampora-Machil line on 11KV from Receiving Station Khumriyal. The connectivity has been achieved by erecting 1182 poles of 34 km of line length in tough conditions to benefit the 9 panchayats of area namely Machil,Pushwari,Dapal,Dude,Katwada,Chintwari,Rangi bala ,Rangi payeen and Chintwari bala comprising of 1900 households with 25000 souls. Earlier these areas were getting power supply of 3 hours from DG sets. With erection and test charging of line the border area gets power supply at par with the rest of the valley through Grid connectivity.
After receiving provisional clearance from TTIC, Machil line has been charged fully on grid supplied 11KV from Receiving station Khumriyal to Machil today on 14.09.2020. The 220V supply has been made available to households of Machil and first time full Grid connectivity established to area .
To mitigate the plight of the people in far flung areas, KPDCL has accomplished this 2nd big feat within the span of a month after providing power supply to another border village of keran.
MD Kashmir Power Discom Mr Mohammad Aijaz while appreciating his Team for the stupendous achievement, said: The work on under construction 33/11 kv , 6.3MVA Machil receiving station is also in progress under centrally sponsored scheme DDUGJY and shall be completed in a month's time. Our Team of engineers have worked tirelessly even during Covid-19 to complete the line length of 34 Km Arampora-Machil Line.