Court Issues Notice To Dr Farooq Abdullah, Others In JKCA Fraud Case
30 August, 2020, By

Cross Town News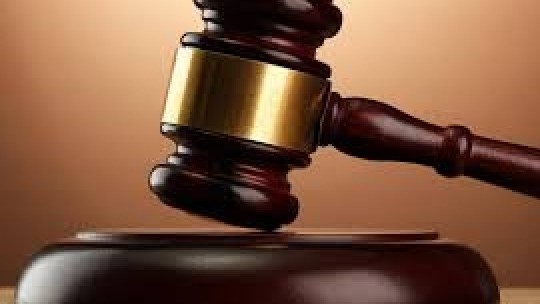 Srinagar, August 29: A court issued notice to six persons including former Chief Minister Farooq Abdullah for filing response to a plea by Enforcement Directorate in the alleged multi-crore J&K Cricket Association fund misappropriation case.
The ED is seeking committal of the case from the court of Chief Judicial Magistrate Srinagar to the designated special court, Principal District and Sessions Judge Srinagar. The court also issued notice to Central Bureau of Investigation for its response to the plea.
Pertinent to mention here that in July 2017, the CBI filed charge-sheet before the CJM Srinagar in the case for charges of criminal conspiracy and criminal breach of trust under the RPC against Farooq Abdullah Abdullah, the then president of JKCA, Muhammad Saleem Khan, the then general secretary, Ahsan Ahmad Mirza, the then treasurer and Bashir Ahmad Misgar, an executive in the J&K Bank.
CJM Srinagar Gowhar Majid Dalal issued notices to Abdullah, Khan, Mirza and Misger seeking their response to the ED's application by September 21. The court also directed Manzoor Gazanfar Ali and Gulzar Ahmad Beigh to respond to the plea.
In its application moved before the CJM Srinagar, the ED said that an FIR under no 05/2015 was registered by the police station CBI Srinagar under sections 120 B , 406, 409 of RPC against Khan and Mirza who were office bearers of JKCA.
After the investigation, the ED said, the CBI filed charge-sheet before CJM Srinagar disclosing offences under 120- B 406, 409 , 420 of RPC against Mirza and other accused. Offences under 406, 409 and 120- B RPC correspond to the sections of IPC in terms of section 2(2) of PMLA 2002 and are scheduled offences under the Prevention of Money laundering Act, 2002.
The ED said the Investigation conducted by it established that Mirza the then treasurer JKCA siphoned off an amount of Rs 112.33 Crore during the period of 2002-2011 by transferring the money of JKCA into his own bank accounts. The accused has committed offence as defined under section 3 of PMLA 2002 & other matters related to.
The ED prays that in these circumstances its application be allowed and the case be committed to the special court (Principal District and Sessions Judge Srinagar).
The Jammu and Kashmir High Court had in 2015 ordered a CBI probe into the alleged scandal following a petition filed by two cricketers from the state.