Again Interesting Reply By J&K Housing Board's KAS Officer
28 July, 2020, By

Cross Town News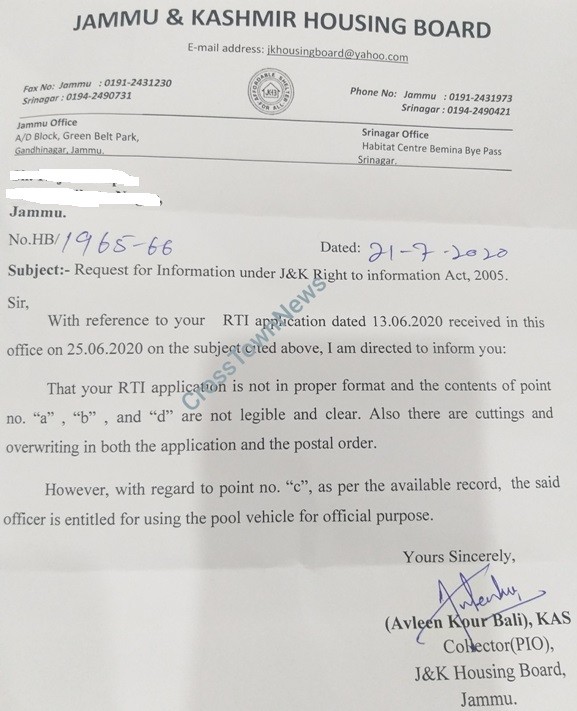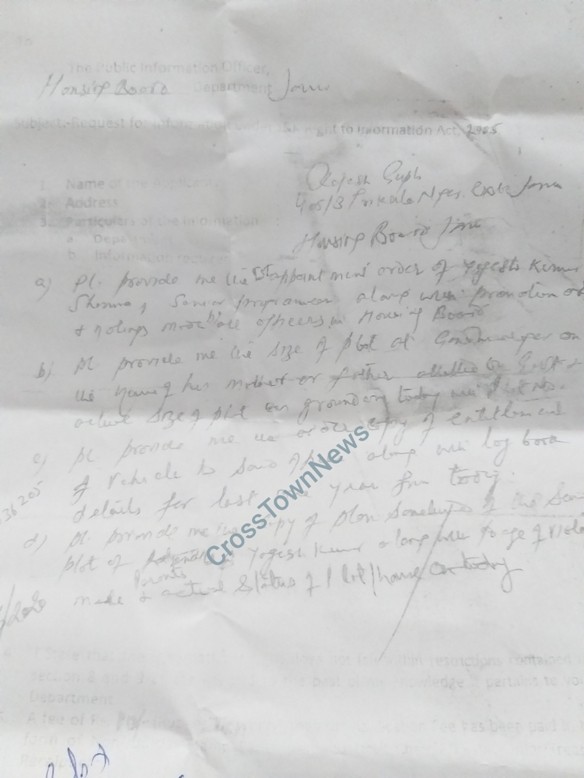 Rajesh Gupta
Jammu, July 27: Some Officers look to harass the innocents rather than doing genuine Works, whereas some Officers are there who are working 20 Hours a day to give satisfaction to public.
One example of Officers mentioned in first line can be seen, from those working in Housing Board, Jammu for whom malafidies have been already published for adopting pick & choose actions but govt preferred to keep eyes closed.
One RTI reply given by the said KAS officer speaks about one more incompetance of the said officer, which can be read from the snapshot of reply as para b,c & d are not legible can be confirmed from the snapshot.
It pretains to some information regarding illegal appointment of one of her colleague & other matters related to him, who is working as Senior Programmer, who use to delay cases of other innocents for the reasons known to him.
It is also to mention here that reply time of 25 days taken by her for one para only speaks her competance & way of working, which is no doubt......?
Shall any authority in UT of J&K act over the issue....?