JMC Mayors & Others Hold Meeting Pr Secretary H&UDD Over Different Issues
26 June, 2020, By

Cross Town News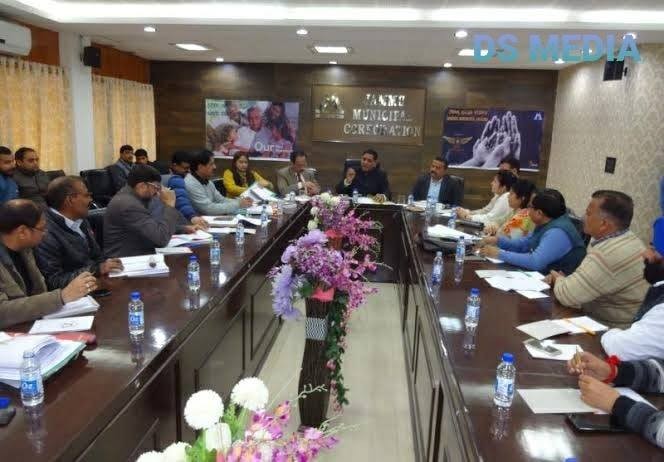 Jammu, June 25: Jammu Municipal Corporation , Chander Mohan Gupta, in a meeting held in the conference hall of JMC, discussed burning issues of Corporation like immediate implementation of 74th amendment with Principal Secretary, Housing and Urban Development Department Dheeraj Gupta.
Deputy Mayor, Advocate Purnima Sharma, Commissioner JMC, Avny lavasa, chairpersons of Standing Committee(s)-Suraj Parkash, Baldev Singh and Jeet Angral also attended the meeting.
During the meeting, the Mayor submitted a memorandum to the Principal Secretary H&UDD and appraised him that Jammu Municipal Corporation with elected representatives has come into existence in October 2018. The area of JMC prior to coming into existence of the elected body has been extended by nearly 70% and presently there are 75 wards.
In the meeting a threadbare discussion on the redressal of burning issues of JMC was discussed like immediate implementation of 74th Amendment, to ease out the process of granting building permission to the general public, smart city project to the Commissioner JMC, reorganization of JMC, special grants for development activities to be sanctioned especially for extended and newly included wards as the people residing in these wards are suffering a lot due to lack of development works.