MD Kashmir Power Discom Reviews Progress Under DDUGJY And PMDP-Rural In 9 Districts
20 June, 2020, By

Cross Town News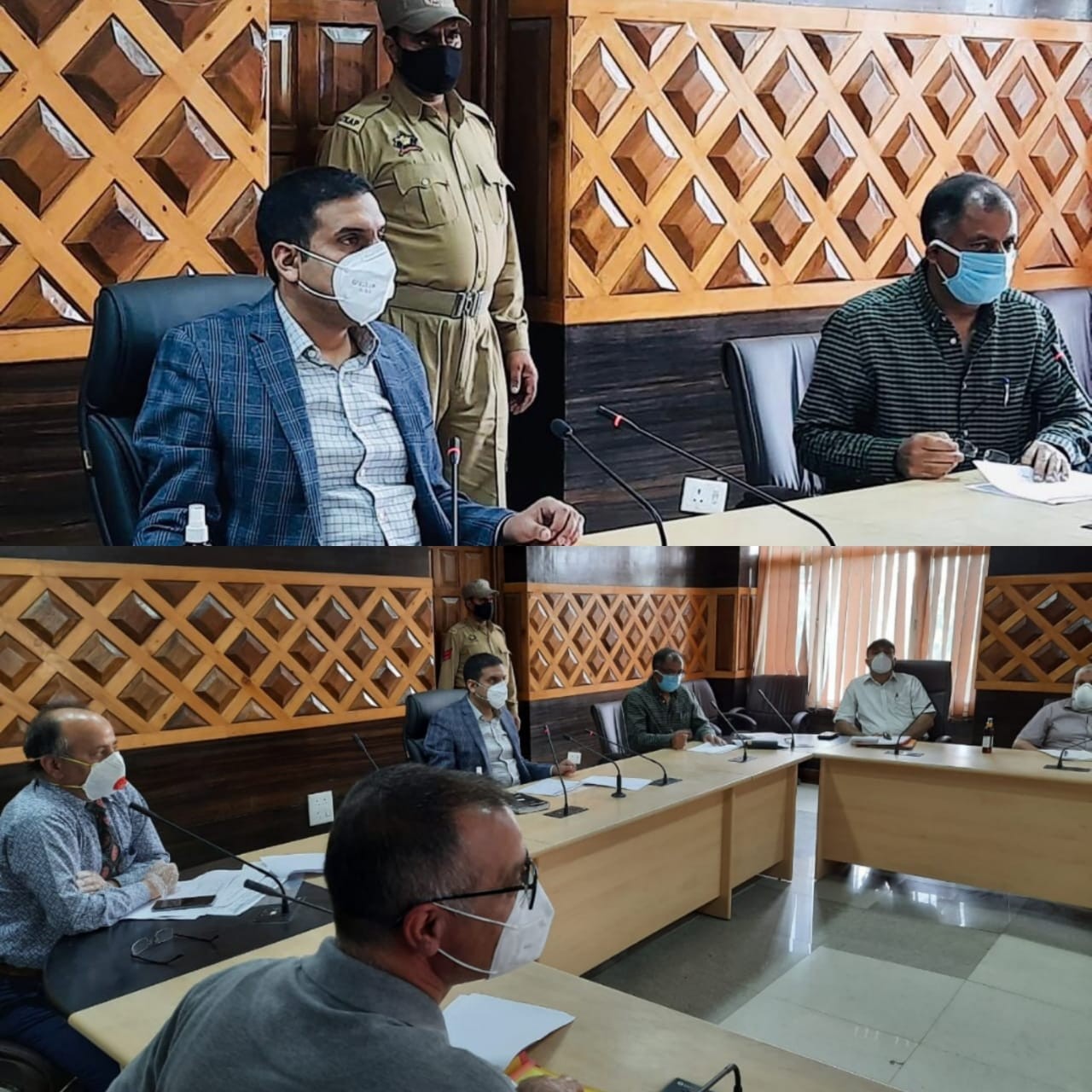 _33 KV line for border sectors of Keran & Machil to get energised within 2 months_
20.06.2020
Srinagar:
Managing Director, KPDCL Shri Mohammad Aijaz took a detailed review of the overall progress of the works being executed under centrally sponsored schemes of DDUGJY and PMDP-Rural in nine Districts of Kashmir valley.
The Chief Engineer Projects and Chief Engineer Distribution KPDCL gave detailed presentation of the District wise progress of the works executed under DDUGJY and PMDP-Rural and it was informed that 30 % progress has been achieved in Districts where the Projects KPDCL Kashmir is the PIA. Whereas District where PGCIL is the PIA, the overall progress achieved is 75%. The Managing Director KPDCL impressed upon the PIAs to expedite the progress of the works so that the projects are closed on time. Further directions were passed to various Turnkey Contractors to complete at least 100 Habitations by ending June 2020.
Regarding Material procurement it was observed that material procurement as on date is satisfactory, Managing Director, KPDCL informed all the Turnkey Contractors/PIA to bring to his notice if any issues regarding material procurement is being faced any where in the country which shall be expeditiously resolved. Managing Director KPDCL also reviewed the progress of Grid Connectivity to far flunged areas of Machil , Keeran Teetwal in Kupwara District and Gurez and Tulail in Bandipora District and instructed to strive for completion of these work before the onset of winter.
He directed the Distribution wing to complete 33 KV line at Keran by July end and at Machil by August end-2020. It was further given out in the meeting that Receiving Stations at both these places must be completed before onset of winter.
The meeting besides the senior officers of Projects, KPDCL was attended by all PIAs, PMAs and the turnkey contractors executing the projects under DDUGJY/PMDP-Rural. The Managing Director directed all the agencies to strictly follow the COVID-19 guidelines of precautions and social distances while executing the works and directed all the concerned to work in close coordination with district administrations for removing all the bottle necks and complete projects within the stipulated timelines so that the benefit of these schemes reach to the common consumer.