28 Passengers Arrive From Birmingham, Appreciable Job By JK Govt
27 May, 2020, By

Cross Town News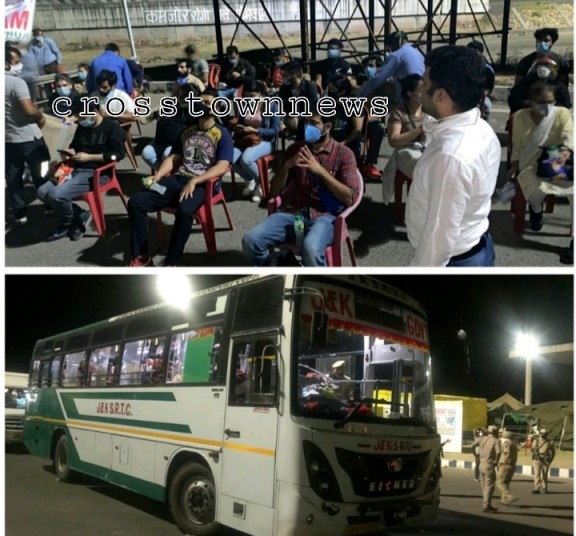 Jammu, May 26: 28 Passengers arrived J&K from Birmingham, who were held up there due to COVID-19 lockdown.
J&K Govt oficers had interaction with HCI, England & CGI, Birmingham after & facilitated with the officials at England.
Ajeet Sahu(IAS) and Sanjeev Verma(IAS) monitered the whole process of their evacuation with the peoples in England.
Dr. Jitender Singh, MOS, PMO also played a role in the over all process.
However, all the concerned thereafter dispatched to Jammu & Srinagar, where they will be quarintined as per the protocol & to be tested for COVID-19 test.
Pertinent to mention here that Editor, Cross Town News, Rahil Gupta spoke to one Sanath Sareen, who was one of the returnee from Birmingham regarding the arrangements & in turn he appericiates the arrangements made by J&K Govt officers team, so why they all had a hassle free journey right from Amritsar International Airport to Jamm.
He on behalf of all other group members thanked Jitender Singh, MOS, PMO, Sanjeev Verma(IAS), Ajit Sahu(IAS) & Ms Preeti Sharma in charge at Amritsar, Airport for their full support during their travel from Amritsar to Jammu.