District Administration Kishtwar Dispatches The Interstate Stranded Labourers To Chhattisgarh
22 May, 2020, By

Cross Town News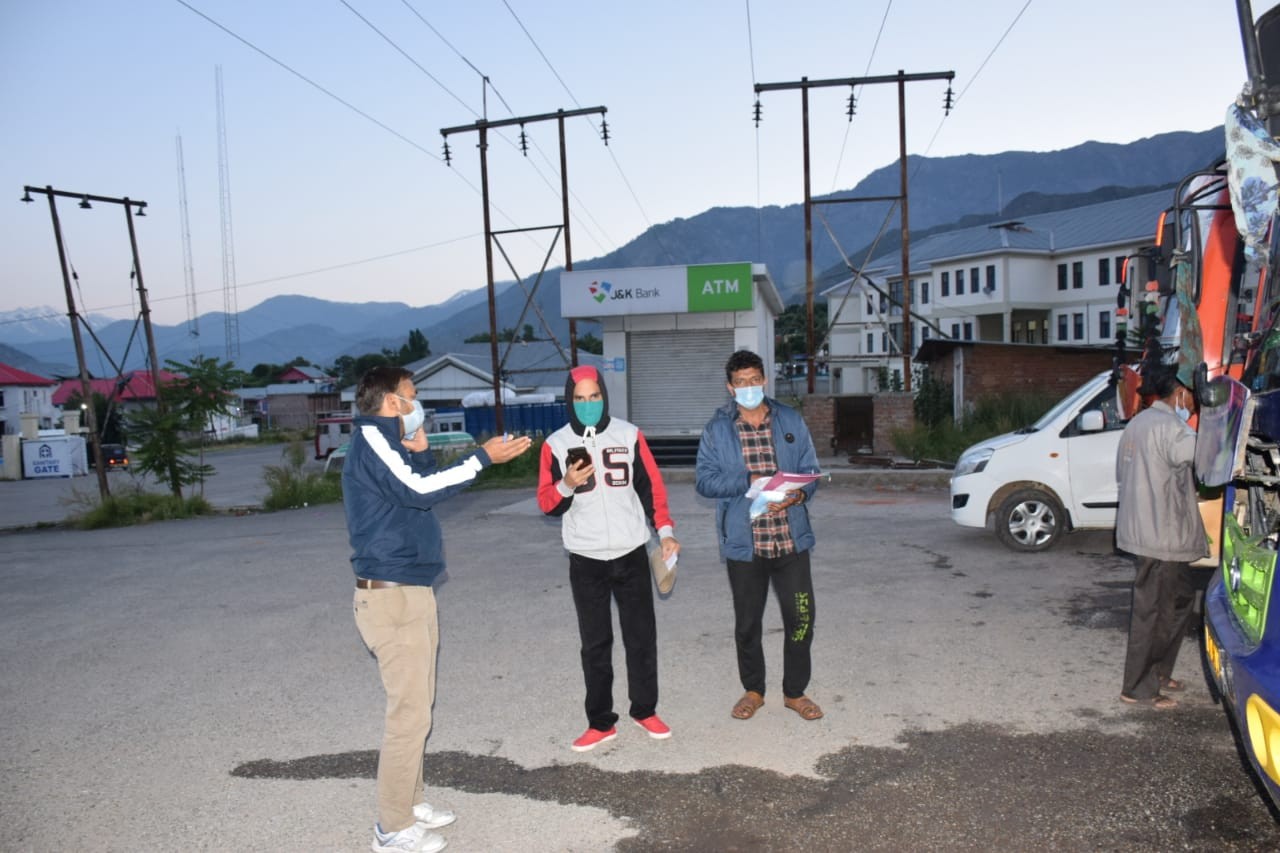 Kishtwar, May 22:With an aim to send the stranded labourers to their villages and family back at home, who are stranded away from their homes during this lock down period of global COVID-19 pandemic, District Administration Kishtwar headed by the District Magistrate Kishtwar Rajinder Singh Tara today flagged of a batch of 59 labourers hailing from Chhattisgarh state for their homes.
These labourers from different states were persistly approaching to the district administration since a long time during this lock down period and were requesting to send them back to their native states on the pretext that they will be more happy and feel at ease in joining their family at their native states.
It is pertinent to mention here that in order to facilitate the smooth dispatch of the returnees to their native states through the shramik trains arranged by the Government, the district administration kishtwar has already started the registration process of the interested one.
In order to secure their safe journey, prelimnary medical screening of these applicants for COVID-19 symptoms was also conducted under the supervision of Chief Medical Officer Kishtwar Dr.R S Manhas.
After completion of all the formalities and receiving a green signal from higher authorities a fleet of 3 buses carrying total of 59 outbound passengers which includes 37 Males,16 females and 06 minor hailing from Chhattisgarh were today dispatched to their home state in the wee hours of the day with the ensured maintenance of social distancing in the buses.
On the direction of DM Kishtwar, Assistant Labour Commisssioner kishtwar who is efficiently and effectively facilitating the whole of the process of dispatching the returnees
distributed packed breakfast ,lunch along with water bottle in collaboration with BDO Dachhan, Parveen Sharma .
A team of officers/officials headed by NT, ARA ,Sher Singh accompanied the returnees upto to Katra railway station.
Free masks were also distributed among the retunees to make the journey more comfortable and hassle free.
We are thankful to the district administration for their untired and dedicated efforts to send us back to our homes, said one of the labourers.