High Court Quashes FIR Against Patwari, Girdawar
28 June, 2020, By

Cross Town News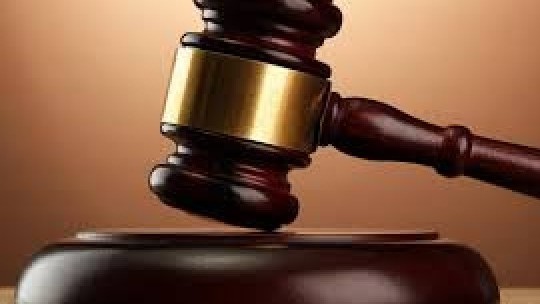 Jammu, June 27: A petition was filed under section 561-A CrPC for quashment of complaint bearing file No.71/complaint dated 8-11-2017 titled Surinder Kumar Vs Tanveer Ahmed Zargar and others U/S 109, 167, 504 and 506 RPC along with order dated 8-11-2017 passed by learned Trial Court in the aforesaid compliant whereby SSP Crime Branch Jammu is directed to investigate the case U/S 156 (3) CrPC.
Previuosly, the court of CJM Kishtwar vide order dated 4-8-2017 directed the Tehsildar Kishtwar to conduct demarcation of suit land and submit report. Accordingly on the directions of the Tehsildar Kishtwar, the petitioner who are Patwari and Girdawar circle Kishtwar visited the spot in presence of the parties and conducted demarcation as per revenue record and submitted reported dated 7-9-2017.
The respondent No.1 namely Surinder Kumar was not satisfied with the report, thus has filled the complaint U/S 109, 167, 504 and 506 RPC before the Court of CJM Kishtwar wherein it was alleged that the demarcation report was submitted contrary to the record and in order to favour the other persons who had also been arrayed as accused in the complaint.
Aggrieved of the complaint and impugned order dated 8-11-2017, the petitioner are assailing the complaint and impugned order on the ground that no offence is made out from the contents of complaint and it has been lodged under nefarious design and to make them face unnecessary investigation.
The counsel of the petitioner argued that the learned Magistrate did not record that he has gone through the averments made in the complaint which warrants the direction U/S 156 (3) Cr.PC as such the learned Magistrate has exercised power in a mechanical and routine manner against mandate of law as such order impugned amounts to abuse of process of court and calls for exercise of inherent powers vested with the Court U/S 561-A Cr.P.C and otherwise the Crime Branch has no jurisdiction to investigate the offences as alleged in complaint in view of SRO 202 of 1999 and SRO 204 of 2009.
After hearing the arguments from the counsel of petitioner, Justice Sindhu Sharma ordered for quashment of FIR against Ex Patwari Halqa Matta Tanveer Ahmed Zarger and Girdawar Kishtwar Circle Sajjad Hussain Mughal.
The court added that since the order of the Chief Judicial Magistrate, Kishtwar dated 8-11-2017 directing the SSP, Crime Branch, Jammu to investigate the case under section 157 (3) Cr. P.C is without jurisdiction and, as such, illegal and it is accordingly quashed.