Jammu Sanskriti School Kathua Celebrates The Power Of Yoga
20 June, 2020, By

Cross Town News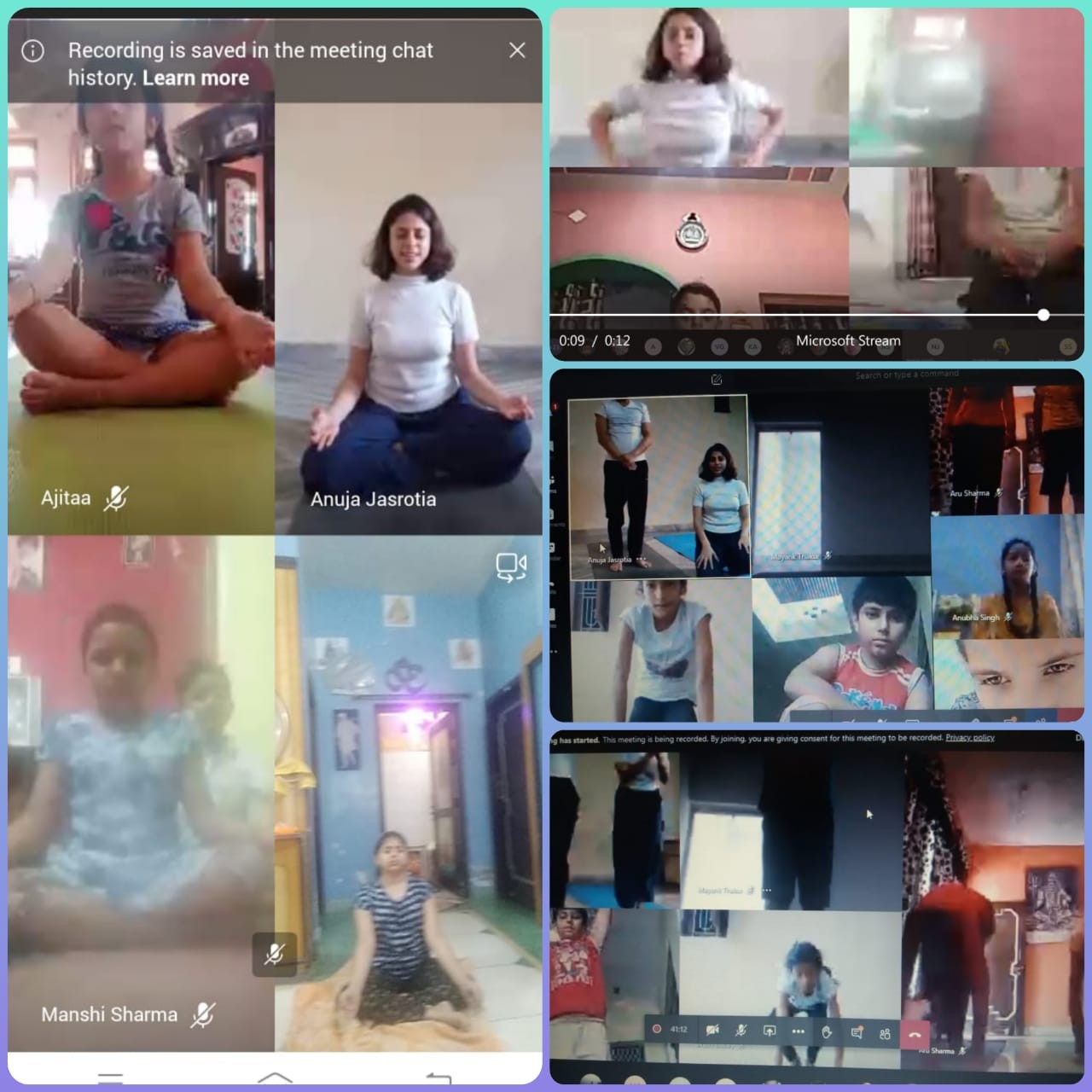 Jammu Sanskriti School Kathua celebrated the power of Yoga with the enthusiastic, virtual participation of it's students. Ms Anuja, Master of Arts (Naturopathy and Yogic Science) was the yoga teacher and the yoga instructor for the session.
Since it is celebrated across the world on the 21st of June as it happens to be the longest day in the northern hemisphere, so it has it's own impact on the human body .
Yoga is an invaluable gift of India's ancient tradition. It embodies unity of mind and body; thought and action; restraint and fulfillment; harmony between man & nature,a holistic approach to health and well-being. It is not about exercise but to discover the sense of oneness with yourself, the world and the nature. By changing our lifestyle and creating consciousness, it can help in overall well being.
Our students performed Surya Namaskar, kapalbhati, anulom vilom,pranayam and many more asnas in the session. There were two Virtual sessions planned,one in the morning at 10:30am on Microsoft Teams where in students attempted 108 Surya Namaskar.Surya Namaskar, Salute to the Sun or Sun Salutation, is a practice in yoga, an exercise incorporating a sequence of some twelve gracefully linked asanas while the others was scheduled at 1:00 pm on Microsoft teams as well which incorporated diverse asanas under the able guidance of Ms Anuja ,our wonderful Yoga teacher in school.Students displayed magnanimous energy and discipline as they performed.
Let us make yoga a vibrant part of our day to day life to achieve a healthy lifestyle.